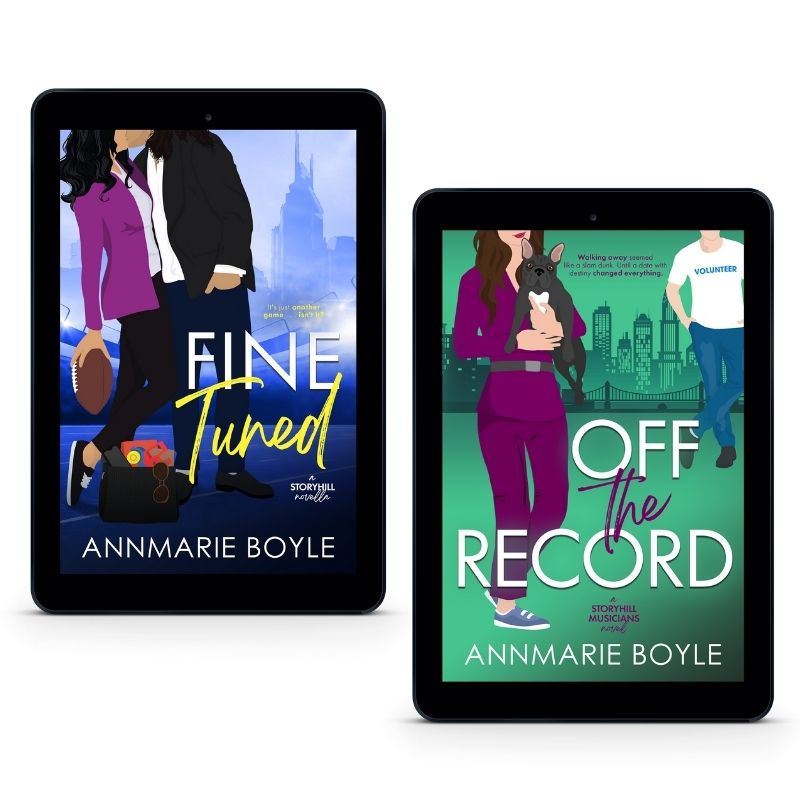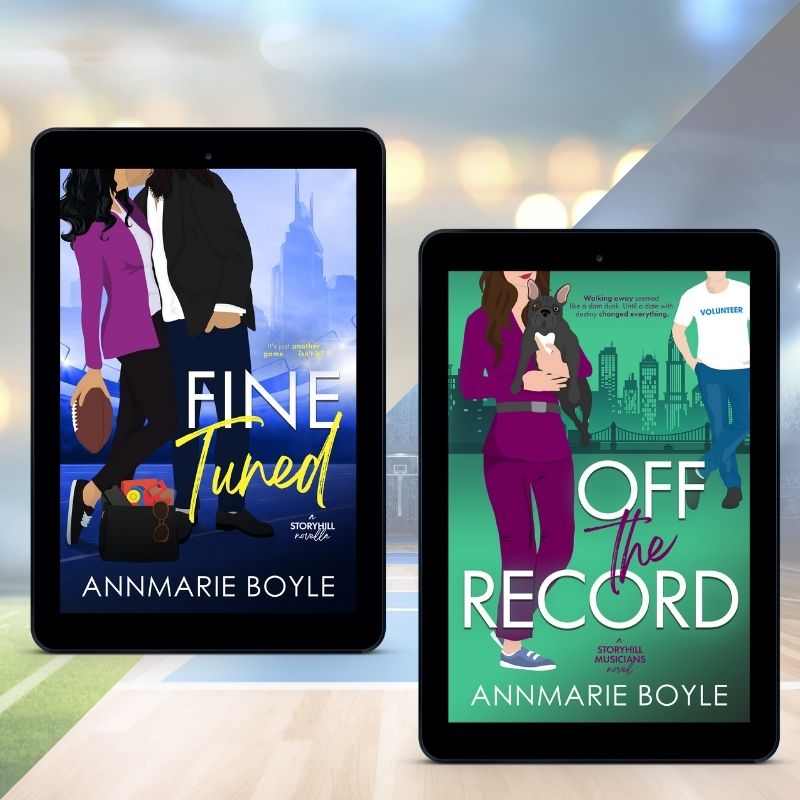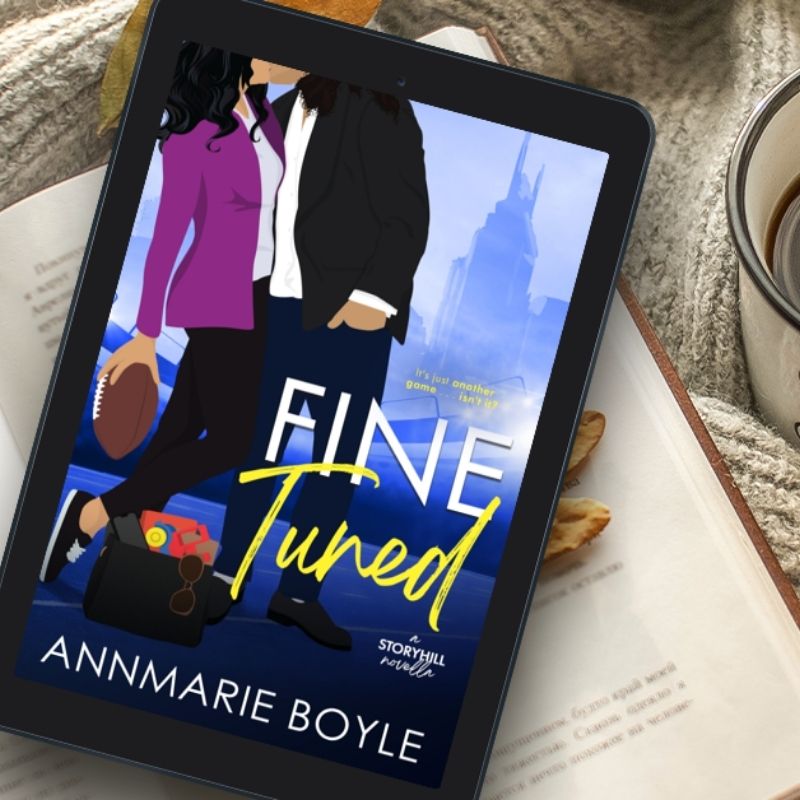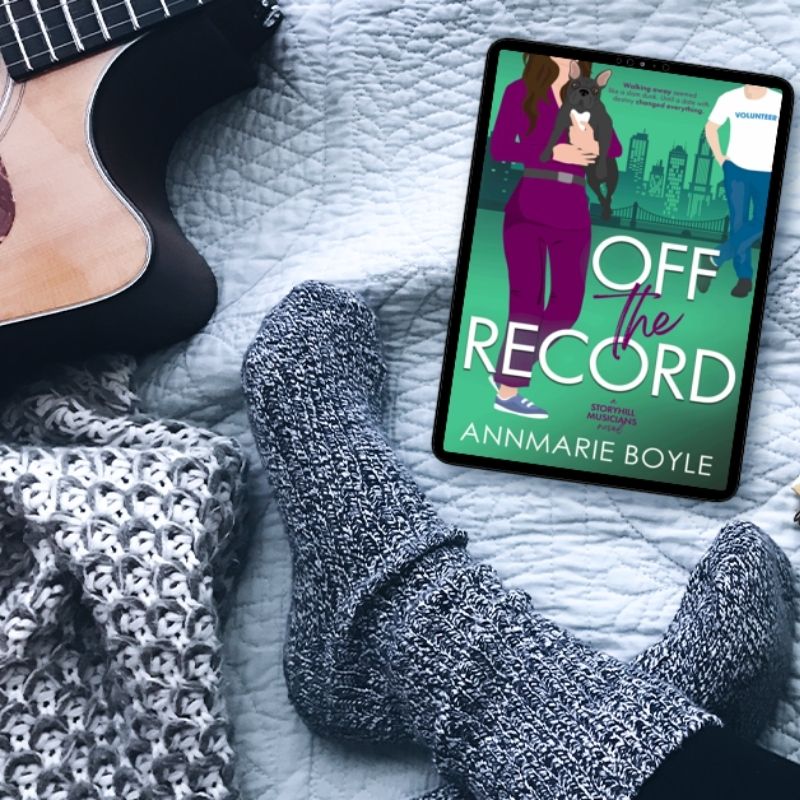 Sports Romance Bundle (EBOOK)
Regular price
$7.98
Sale price
$6.50
Save $1.48
/
---
THIS BOOK WILL BE DELIVERED INSTANTLY BY BOOKFUNNEL (you will receive an email from BookFunnel with a link to download your ebooks)
Are you a sports romance fan? Then this is the perfect duo! In the novella, Fine Tuned, Mick is a superstar NFL player on the way to the Hall of Fame. In the novel, Off the Record, Bridget is a former college basketball phenom, former WNBA player, and current Director of Business Operations for the NY Flames.
Buy the books together and save!
Fine Tuned:
One football star. One overworked mom. One deal to secure both of their dreams.
Single mom Jessica McWilliams has spent her entire adult life uncertain and untethered. Until now. She's crafted a two-step plan to ensure a stable future for her and her son. One, finish her degree—even if she is the oldest person in every class. Two, show her boss that she's indispensable and ready to be promoted to her dream job. All she needs is grit, determination . . . and possibly a fairy godmother to sprinkle a few more hours in her day.
Nashville Knights star football player Mick Lanuola lives by a single rule: if it's worth doing, it's worth doing well. Hall-of-Fame well. That means finishing his career at the top of his game, growing his fledgling charity into a countrywide organization, and making sure his parents and sisters have all their needs met. Everything else can wait until after retirement.
But when a chance meeting leads to a viral photo, Jessica and Mick grudgingly accept an unconventional proposition. Seven weeks of faking a relationship seems a fair trade to get them each closer to their dreams. Until their just-for-the-media meetings turn into flirty dinner dates and chemistry-filled charity events. Making them wonder if they're still playing a game or if all the rules have changed.
Linked to the award-winning Storyhill Musicians series, Fine Tuned is a novella for fans of sports romance, fake dating, and doing whatever it takes to reach your dreams while helping the people you love the most.
Off the Record:
Walking away seemed like a slam dunk. Until a date with destiny changed everything.
Ever since the day her life flipped upside down, Bridget Hayes obeys a carefully crafted plan. And it works. Or it did. Until the night of her brother's wedding, when she throws out all her rules—in spectacular fashion—and finds herself in bed with one of her brother's bandmates. What had she been thinking? She caved to the one thing she's never been able to control—her longtime crush on a tall, charismatic, ginger of a man . . . who also happens to be one of her brother's best friends. 
Blake Kelly knows two things for sure: happily-ever-after is a myth and Bridget Hayes is risk personified. Doesn't matter that he's been attracted to her since her brother first uttered the words, "Meet my sister." Getting close to her could blow up the band. And the band is his family. He can't risk it . . . no matter how much he wants a repeat performance.
Armed with a pact—tell no one—they return to their regularly scheduled lives. Because in a city of nine million people, what are the chances they'll bump into each other anytime soon?
Nada. Zip. Zilch.
That is until a rescue pup named Destiny turns out to be less dog and more cupid in a fur coat.
Off the Record is the third book in the award-winning Storyhill Musicians series.Mix two secret crushes, a splash of sports romance, and the complications of dating your brother's best friend and you have this witty steamy contemporary romance about two people figuring out if the risk is worth the reward.
Ebooks are delivered by email through Bookfunnel. Check your email and then download and read on your favorite device.
You can read your ebook on any e-reader (Kindle, Kobo, Nook), your tablet, phone, computer, and and/or in the free Bookfunnel app.